Roll out of the Boiler Upgrade Scheme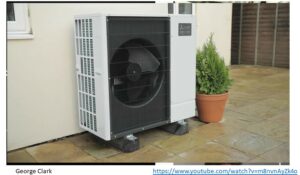 The Boiler Upgrade Scheme – Ofgem has now started accepting £5K vouchers for the purchase and installation of Air Source Heat Pumps. The scheme is called the 'Boiler Upgrade Scheme' (although 'Heat Pump installation Scheme' really descibes it better.
Heat pumps (especially using renewable electricity) will decarbonise the UK carbon footprint and there are schemes to encourage its installation in new buildings. It will also reduce the health problems exacerbated by gas boilers.
If your boiler is coming to the end of its life and you want to learn more, go to the HCF Blog here.