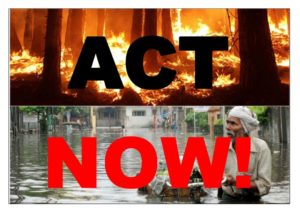 The Haringey Climate Rally is planned on 6th Nov as part of the  COP26 Coalition  Global Day of Action. Click title for details.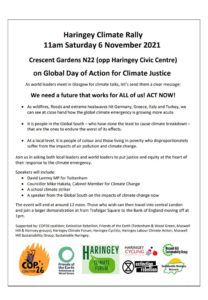 The poster can be downloaded here.
This will be followed 7th Nov to 10th Nov with a Peoples Summit for Global Action. Further events are being planned for Haringey. Watch this space!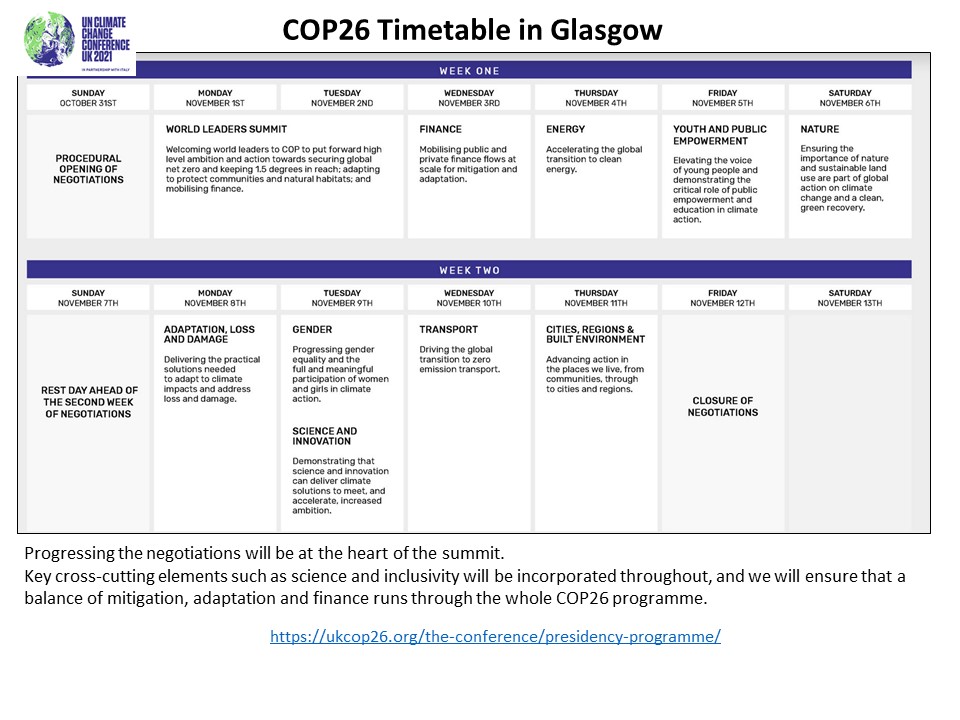 Rich Countries, Poor Countries, high emitters and at high risk Countries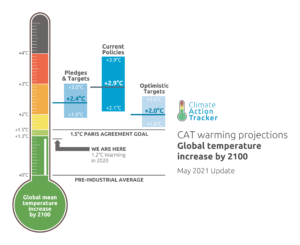 This COP Countries table doc lists all the Parties and which group they are in. You can filter on groupings, link to more details per Country, including pie charts at Worldometer to show emissions per capita and the proportion of emissions from Power Industry, Other Industrial Processes, Transportation, Non Combustion (producing goods from raw materials) and Buildings.
Parties blocking ambitious targets
At the COP25 in Madrid in 2019 the BBC reported
"One negotiator told the BBC that the talks had failed to find agreement on a range of issues because of the blocking actions of some large emitters.Carlos Fuller [the chief negotiator for the small island developing states group of countries] from Belize said that Brazil, Saudi Arabia, India and China were "part of the problem"."