Haringey communities working with Haringey council.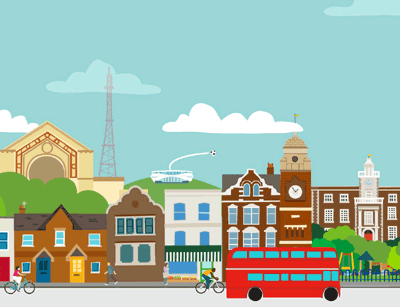 Imagine electric cars, state of the art buses and cyclists moving fluidly and quietly along Green Lanes and Muswell Hill Broadway. People walking and cycling to work in Tottenham's thriving green business sector. The view from Alexandra Palace glistening with solar panels crowning the rooftops, producing clean electricity. Our homes are warm and cosy in winter and our energy bills are lower.
We can all work together from 2020 to recover from the Covid catastrophe, whilst moving people from unemployment and poverty to the quality jobs that tackle climate breakdown and ecological harm. 
Explore the topics at Zero Carbon Haringey to see what we can do.
Our homes are one of the biggest contributors to our personal carbon footprint, so many of us are keen to make them more energy efficient. But where do you start? Muswell Hill Sustainability Group will be offering a new retrofit advice service, which will be provided by Future Fit Homes – which is a community […]
Biodiversity loss is a central part of the climate crisis.  Haringey's new Biodiversity Action Plan (BAP), Trees and Woodlands Plans will be explored. Click title for details.