About the Haringey Climate Forum
The Haringey Climate Forum (HCF) was set up in 2011. It was called '40:20', because, at that time it had an ambitious target to reduce CO2 emissions in the borough by 40% by 2020. In 2015 it was renamed to be ready to move forward after 2020, whilst the climate emergency was becoming more and more urgent. (see History & Background for original work).
The HCF convenor is Quentin Given who is the main interface between HCF and the Haringey Council Low Carbon team, led by Joe Baker. There is a Memorandum of Understanding between the original 40:20 and Haringey Council, which is being updated and awaiting agreement.  
HCF Open Meetings
HCF is made up of councillors from both political parties in the Council – see here for responsibilities; and local environmental and community groups – see Local Green Groups.
HCF has open meetings roughly every two months, which are open to anyone to attend. If you would like to be added to the mailing list to be notified go to Contact Us or e-mail info@haringeyclimateforum.org .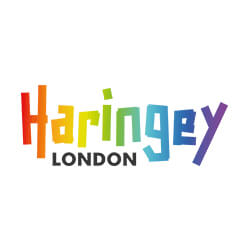 HCF activities include:
Scrutinising major policies and projects in Haringey – whether council-led, led by other public bodies, or private – to encourage best performance on climate change and ecological issues
Promoting and encouraging good practice 
Awarding some funding – for example, through the community grants scheme if this is available from the Council
Encouraging information sharing between the Council, and environmental and community groups within the borough
Communicating local climate and ecological issues throughout the Borough, using information from the Council and other trusted sources
Governance and Steering Group

There is an informal Steering Group including representatives of some of the local sustainability organisations and the convenor liaises with Steering Group members and other concerned parties to discuss strategy and future campaigns. 
The Steering Group will consist of active members of the Forum, see Terms of Reference below. Ideally the Steering Group will consist of people involved in key relevant community organisations representing the diversity of Haringey and active local community groups.
If you are involved with a Community Group in Haringey and would be willing to step up as a member of the Steering Group or otherwise help with any of the roles above please contact info@haringeyclimateforum.org and explain your interest and contributions.
Terms of Reference
a)The Steering Group (SG) exists to ensure tasks are carried out ie:
Arrange meetings and any other events of the Forum
Manage the website and social media accounts
Manage communications
Make decisions where required including with respect to any grants
Promote outreach
b)The SG will try to reach decisions by consensus but if this is not possible, by simple vote of those present.
c)The SG will consist of active members of the Forum, including where possible people involved in key relevant community organisations. We will advertise ways for people to become involved via the website.
d)The SG will seek to appoint
A convenor or convenors whose role is arrange meetings of the SG  and of the Forum
website manager
social media lead
a grants coordinator (to lead the process of grant allocation if we are asked to do this)
people with lead responsibility for communications with councillors, politicians, faith groups, community groups, schools etc
e)Members of the SG will be asked to chair and take notes of meetings.
f)The SG will decide its own meeting frequency.